IIPM Alumni Win PMI International Award
San Jose, CA, Oct 10, 2010 - Aji Rajappan was awarded the Project Management Institute (PMI®) 2010 Distinguished Contribution Award for his dedication to the profession and practice of project management.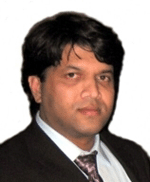 He is currently the 'Volunteer At Large' with the PMI Phoenix Chapter. This is an International Award given by PMI every year, and it recognizes significant achievement for sustained performance by an individual who contributes to the advancement of the project management

Mr. Aji Rajappan, PMP (an IIPM Alumnus)

"The PMI Awards Program recognizes excellence in project management across a broad array of categories for organizations, individuals, community advancement and our chapters and their volunteers," said Gregory Balestrero, president and CEO of PMI. "Winning this award is a testament of the value that Aji Rajappan brings to project management and to its varied stakeholders."
Aji Rajappan accepted the PMI Distinguished Contribution Award on 9th October, during the PMI Awards Ceremony at PMI® Global Congress 2010—North America in Washington, D.C.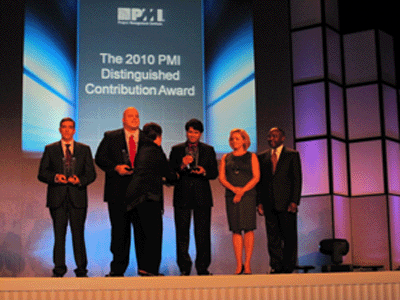 In the Photo above: Presenting the Award is PMI Vice Chair Beth Partleton. Extreme right is PMI Chair Eugene Bounds. Other Award recipients are Alfonso Bucero, Jeffrey Hodgkinson and
Carol Walters.

Mr. Aji Rajappan, PMP, (an IIPM Alumnus) is the Former President (2009) of PMI Silicon Valley Chapter. He currently works at Cisco Systems, San Jose, California; with the Enterprise Release Management Organization (ERMO), managing large & complex enterprise-wide, IT Releases. Prior to joining Cisco, he was the Senior Director of Program Management at Teledata Technology Services. Aji has two decades of extensive experience in global turnkey project/program management in a wide variety of Industries and several Countries. He did his Management Studies at LIBA-Loyola College (a Top 10 Business School in India) and also has a Masters in Managerial & Industrial Psychology.

Aji received this award for his outstanding contributions as the President of PMI Silicon Valley. With sound Business, People and Project Management principles, Aji achieved superior results and the Silicon Valley Chapter went through a Transformational Change in the year 2009.

During an interview with PMI, Aji commented on his view of "Passion for your Profession" - "Passion for your profession... that is what enables you to dream the impossible.. that is what makes you achieve great results and witness miracles…that is what helps you to meet great people and make lifelong friends…that is what allows you to make an impact in other people's lives, the company you work for and the groups that you are involved with. Passion is contagious and with the right group of passionate people, every obstacle begin to vanish into thin air. However, extreme passion can be a double edged sword and can harm you, if not handled in a matured way. Also be cognizant about people with a lot of passion for the wrong reasons and ulterior motives. True passion comes from within, however, it is easy to fake. A smart Leader should detect this and select the team accordingly in the journey to make their great dreams into reality."

Aji is grateful to have the guidance from PMI Officials, full support of the Board of Directors & 120+ Chapter Volunteers who worked very hard to execute his Vision and Strategy. The value of Aji's contributions during this period will continue to benefit the Silicon Valley Chapter, PMI, overall Project Management profession & several Community Service Organizations, far into the future.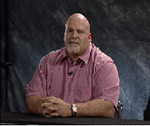 Mr. Jeffrey Hodgkinson, PMP, PMI-RMP, PgMP, (an IIPM Alumnus) has 30 years of experience in Program and Project Management. He holds numerous credentials in Program and Project Management including the PMP®, PgMP®, and PMI-RMP®.

He is located in Mesa, Arizona. He is currently the 'Volunteer At Large' with the PMI Phoenix Chapter.
Mr. Jeffrey G. Hodgkinson

He has had several articles published in various magazines and websites. Most recently, he came in 2nd place semi-finalist, for the 2009 Kerzner International Project Manager of the Year Award™.


About Project Management Institute (PMI)



PMI is the world's largest project management member association, representing more than half a million practitioners in over 185 countries. As a global thought leader and knowledge resource, PMI advances the profession through its global standards and credentials, collaborative chapters and virtual communities and academic research. When organizations invest in project management, supported by PMI, executives have confidence their important initiatives deliver expected results, greater business value and competitive advantage. Learn more at www.pmi.org.