See other Lectures/Conference Presentations by Mr. Ari See Social Activities by IIPM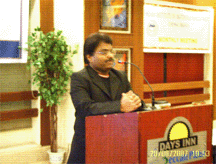 Mr. O. Arivazhagan, B.E (Honors), PMP, SSGB, CEO of IIPM, was invited to lecture on "Empowering Project Procurement Through Value Engineering, JIT & Six Sigma" by Indian Institute of Materials Management (IIMM), an all-India member body advocating the profession of materials/procurement management on 28th June 2007 at Hotel Days Inn Deccan Plaza, Chennai.

Mr. Anil P Aggrawal, Branch Chairman, IIMM, started off the event by formally introducing the Chief Guest of the evening Mr. Ari to the members present.


In his lecture, Mr. Ari addressed the following issues in connection with Empowering Project Procurement Through Value Engineering, JIT & Six Sigma.

In his session on value engineering, Mr. Ari impressed upon the audience by showing practical examples of value engineered laser pointers (3 no.) & house hold articles as common as matchboxes. These practical simple examples kindled a lot of interest in understanding the unnecessary costs that go into making such simple products without enough care to save cost by all the concern professionals. He insisted upon a function-cost-worth analysis for new products as well as existing products in order to design and procure only those functions and materials which add value to the customer.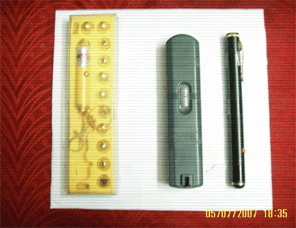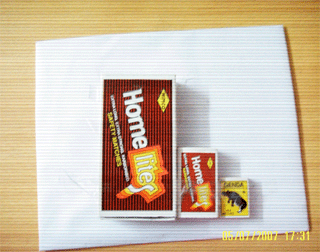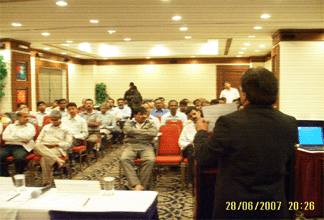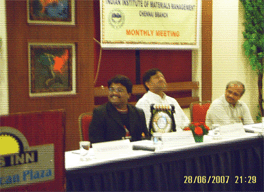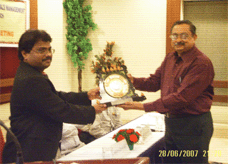 Next, during his talks on Just In Time (JIT) approach, Mr. Ari highlighted the necessity to reduce inventory levels of raw materials, WIP, and finished goods. As the infrastructure conditions in India and single-supplier reliability are still a major challenge, implementation of JIT principles in project procurement processes in India is still a
day-dream for majority of Indian manufacturing companies. However, in the near future the global competition and customer awareness will drive the industry to adopt JIT methodology, he envisioned.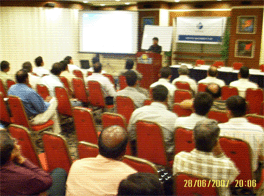 After his insights into value engineering and JIT, which help companies and industry to reduce cost of product or service or project, cost of capital, enhance value at macro level, he impressed upon the audience to reduce the defect levels from existing industry standard of 3σ to 6σ level. He explained with the help of a table which compared the defect levels at 3σ performance and 6σ performance for process based operations to drive the message that the 3σ level performance is hardly adequate in today's global competition markets.
He also cautioned companies not to hope for achieving 6σ level performance from 3σ level by quick methods or by radically changing the existing the processes. He insisted on first bringing the existing processes to a stable condition before embarking on six sigma journey.
Finally, the event came to end with a vote of thanks by Mr. V. Seetharaman, Chairman-Monthly Meetings, IIMM.
Also see other Lectures/Conference Presentations by Mr. Ari.